One of the unfortunate realities about July in Washington state is that, without fail, we've seen it rain on at least one July weekend each year. This year, it was on the perfect weekend.
James & Carlee's wedding was up at Carleton Farm in Snohomish county, the weather was cool (though not frigid) and drizzly (though only at opportune times). Like any properly Washington couple, they had braved the outdoors in their summer ceremony, not only for their vows but for all their photos as well. (Which is always a must when you're kicking about soccer balls at your groomsmen)
This reason this is all so wonderfully timed has more to do with who couldn't make the wedding. Carlee's younger brother had passed away when was younger, and among the many things they shared an interest in, they had a particular love of rainbows.
Which, of course, led to more than a few tears when this showed up halfway through the reception: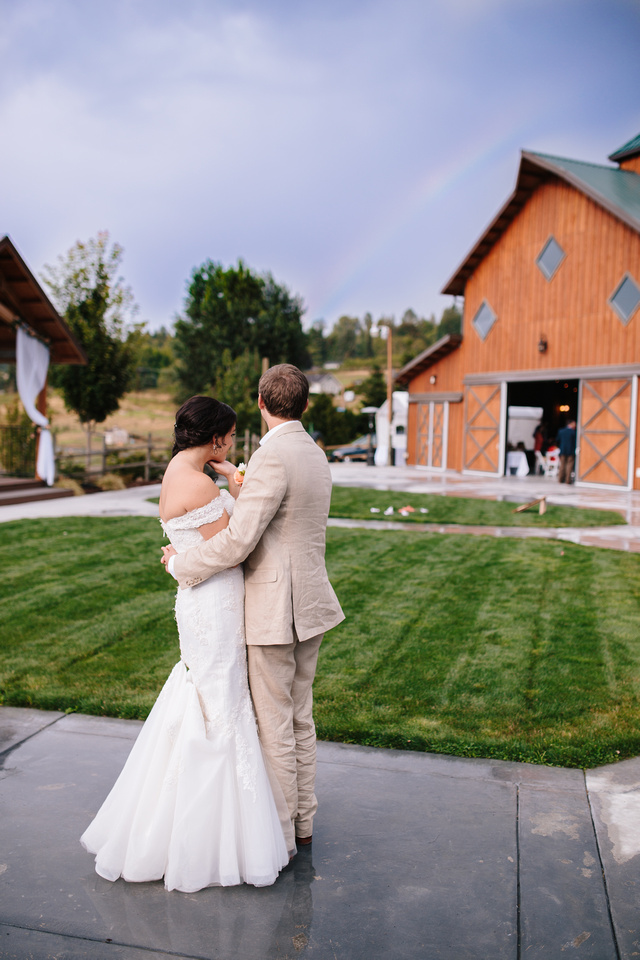 It just so happens that this came right after one of his favorite rocks from his rock collection (in the shape of a heart) was passed on to Carlee by her mother.
Suffice to say, it was a wonderful day of celebrating love and family.